Move aside Amsterdam – cannabis culture is booming in Barcelona city. All over the city, you will now find hundreds of cannabis clubs that offer legal marijuana not just to the locals, but also the visiting tourists. There is nothing to stop you from going to these places and trying their products, as long as you are of legal age. There is nothing to stop the tourists from going to these weed clubs as well. This is a new travel trend to go in spring spa. You will get high quality cannabis in these places, cannabis edibles, snacks, and drinks.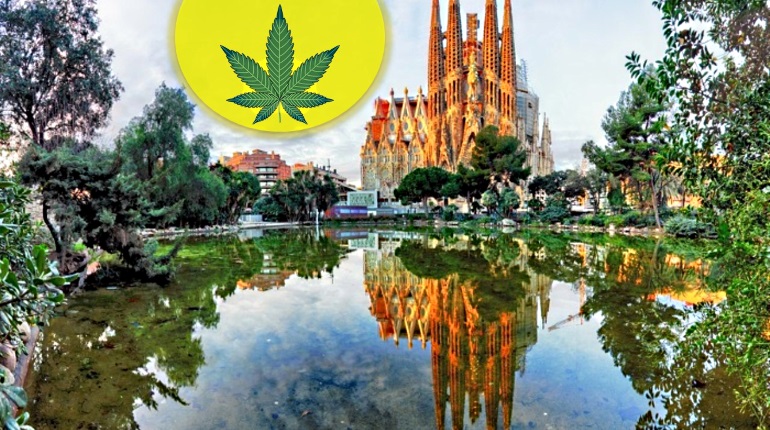 Barcelona weed tourism is trending for the last few years. Let us now take a closer look and find where these clubs are located and how to get the weed in these places. In this guide, we will also investigate whether smoking marijuana in the city is legal.
How to Get Weed in Barcelona
Getting weed in Barcelona is easier than ever before. Unlike Amsterdam, however, there is no weed bar or weed shop here. What you have instead are many cannabis clubs. Most of them are located in the prominent places, close to the major city attractions, which makes it easier for the tourists to find them. Of course, the locals know about them already. Just ask them, where to buy weed, and they will guide you.
But you don't have to be so upfront. In the https://barcelonaweedmap.com/ website, you can find a coffee shop Barcelona weed map from your mobile or computer.
It is, however, important to remember that you cannot just walk up to the club or coffee shop and get the weed you want. It is available only for the club members, which means, you must first become a member. Only then will you be allowed to enter the premises and get the products you want.
Here's the process to become a member:
Fill out a short form online.
Get an email with your membership QR Code.
You will also receive the name of the club and its address.
Reply to the email and show your consent for joining as a member.
Visit the club and show your QR code.
Also show your personal identification and address in the city.
Pay the membership fee.
You will then be registered in the club. Your membership will be for a year, after which, you can renew it easily if you want. You will also receive your club card. The membership fee varies for each club.
Remember, only adults above 18 years of age are allowed to become members. Most clubs have a smart-casual dress code.
Once inside, you can smoke cannabis in privacy and safely. You will find many others and some of them are also true connoisseurs.
These clubs work as a social club too because they have sports corners with many games are large-screen televisions showing soccer games. There is also singing, dancing, and special nights.
Is Weed Legal in Barcelona 2022?
This is the tricky part. Weed or marijuana is still not legal in Spain. Remember, weed is illegal in Barcelona, which is why you cannot smoke and even carry it in public. The marijuana laws are very clear about this. You can be fined and jailed if you are seen smoking cannabis in a public place. Naturally, you cannot also sell it. The city's law enforcement agencies are pro-active and are always patrolling the streets to find marijuana smokers and traders.

Medical marijuana is also not allowed in the city. There is a court ruling that prohibits this. You can learn more about the Barcelona weed laws here.
However, you can still get weed and smoke it legally in the city. There are two ways of doing this –
You can get cannabis by making a small donation in a weed Barcelona club and smoke it within the premises.
You can grow up to two plants in your home and smoke weed in your private place. This is, of course, more relevant for the locals and not so for the visiting tourists.
The city police cannot do anything if you follow the Spanish law, procure weed for personal use, and smoke either in your home, or at a club or one of the weed cafes in Barcelona. Joining a cannabis club is the easiest option for the visiting tourists.