Although it might not seem so, western wear has helped shape the fashion industry more than we give it credit. Despite its modest beginnings given that it was born out of necessity, it's grown into a style that other styles incorporate and copy. Don't believe it? The comfort and functionality you see in the latest trendy pieces have been the essence of country style ever since its appearance.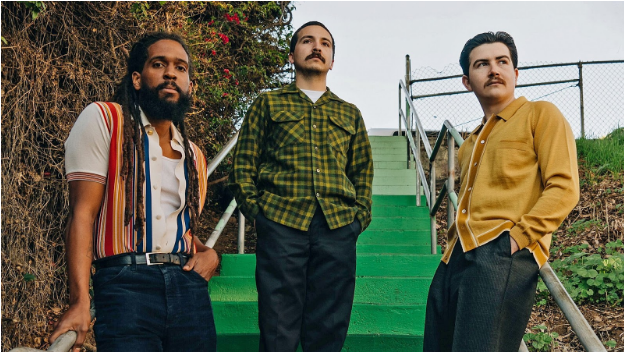 What's more, over time, it's only been improving and becoming more appealing to a wider customer base – not only the cowboys, cowgirls, and countryside dwellers. More than ever before, western wear with its classic appeal and modern twist is conquering the city streets at an accelerated pace. One brand that truly excels at this is Ariat and we're going to elaborate more on this in a jiffy.
Why Is Ariat so Popular?
Because of many reasons really, from their attention to manufacturing performance-driven footwear and Ariat clothes of quality focusing on utmost innovation and performance, relying on their advanced techniques and lengthy in-depth rigorous testing, to their sustainable and ethical responsibilities and practices. All of this has helped the brand set their high standards and values over the years, which is just part of their appeal.
They have started out by tending to the needs of equestrians, hence the name chosen in honour of Secretariat, the greatest racehorse of all times. However, fast forward to today, their impressive clothing and footwear range caters to the needs of everyone. This includes the modern cowboys and cowgirls roaming through the Australian Outback, as much as the city dwellers and travelling enthusiasts who require stylish outfits that would also keep them safe, dry, and comfortable.
And this is exactly where the charm of Ariat lies, which is why it's easily become the favourite country wear brand of many worldwide! So, whether you're a field worker, a passionate or occasional equestrian, a person with a very active lifestyle, or just a person in love with the wild west, you can treat yourself to some truly timeless pieces of Ariat clothes and shoes available at affordable prices for both men and women.
How to Dress Up with Ariat?
If you want to invest in country style pieces of quality, there's no question Ariat is an outstanding option as it's become synonymous with durability that's also not at the expense of fashion. Depending on what area your wardrobe needs some refreshment with, you can choose from their:
Regular Tees
If you're looking for low key country wear, then one of their classic tees with the screen printed logo might be a great starting point. Fancy, with or without graphic designs, made from lightweight and breathable fabrics, you're going to love wearing their tees with relaxed fit time and time again. They've got the kind of comfort that guarantees all-day wear without a problem. Team them up with your favourite pair of jeans, or style them up with chinos and a blazer, and you've got a range of outfits with the brand's casual tops.
Polo Shirts
Want something that's put-together but not too much to the point of formal? You ought to invite some of their polo shirts in your wardrobe. They're must-have pieces of Ariat clothes simply because they can suit any modern cowboy or cowgirl whether on or off the saddle with laidback flair that's just as fashionable as it is comfortable.
This stems from the brand's choice of fabric (a mix of polyester and spandex) and Moisture Movement Technology designed to keep you dry and odour free. In addition, it's also Sun Protection Fabric™ that comes with UPF rating so it can protect you from the harmful UV rays when you're out and about. Talk about functional clothing!
Hoodie Sweatshirts
When the weather gets cold, Ariat has got your back with the AriatTEK Cold Series too. Much warmer than your regular sweaters and sweatshirts, they combine the stylishness of both in the special hoodie sweatshirt design with a heavyweight layer made from fleece, and a mixture of cotton and polyester all with the purpose of maintaining your core temperature at a comfortable level. Top this off with their iconic logo, and you have the ideal warm layer you should pack when bracing against the cold while still looking dapper.
Patterned Shirts
There's no doubt the plaid shirts are staples of western wear, so if you feel like embracing the style with ease, you need to pile up on these timeless tops. They're Ariat clothing that ranges in colour, fit, and pattern, so there's certainly something to suit your specific taste.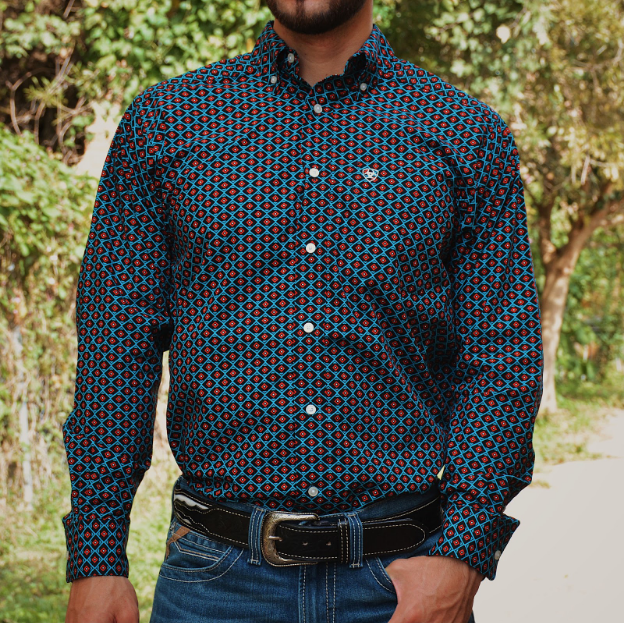 You're surely going to love having them even more when you come to know they're from the brand's Pro Series™ shirts that are created to protect you from the elements without compromising on your flexibility when you move. Yes, all this without losing the crisp look and feel! Add to this the breathable mesh yoke, the underarm gusset, the taped placket and back neck seam, plus the extra length for tucking, and it's easy to see why this brand is the epitome of country style. And why they're as trendy as ever!
Practical Vests
When you're mid-seasons, and you're neither too warm, nor too cold, having vests can be just what your closet needs. Even if it might seem the opposite to you, vests can be quite the versatile clothing pieces, and Ariat can show you this with their fur-lined and quilted models both ideal for layering in the chilly days. Besides being casual, you can dress them up if you feel like it with the simple combination with slacks.
Country Jackets
Depending on what the weather or occasion calls for, you've got a vast array of options of Ariat jacket mens and women's models to choose from, all equally fashion-forward. Those modern cowboys and cowgirls in search of an insulated top layer could benefit from the brand's insulated models lined with the Cool Climate Insulation Technology created to trap heat without adding to the weight.

DuraStretch fabric models are great for extra flexibility as well as durability, whereas those with Earth Friendly EcoDry™ water-repellent finish are amazing for utmost protection from the elements without being harmful for the environment. What's shared by all of them is the fact they come with handy features like compartments and pockets added for you to safely store your belongings. In case you're looking for something that's rather in-between when it comes to weight and protection, then perhaps the softshell jacket is more your cup of tea.
Statement Jeans
As a western wear brand, they didn't leave out jeans from their clothing line either as the trademark of the style. Whatever your combination of western jeans may be, whether you're up for a classic like boot-cut jeans that you can wear over your trendy cowboy boots, or something modern like slim fit and straight-leg jeans that you can wear tucked in the boots for a daring look, they've got it all.