Vitamins are organic compounds that play a crucial role in maintaining good health and overall well-being. They are essential nutrients that our bodies require in small quantities to perform various functions, from energy production to immune system support. In this article, we will explore the importance of vitamins and how they contribute to our health.

Vitamins come in two main categories
Water-soluble and fat-soluble. Water-soluble vitamins, including vitamin C and the B-complex vitamins (such as B1, B2, B3, B5, B6, B7, B9, and B12), dissolve in water and are not stored in the body. This means we need to consume them regularly through our diet to maintain proper levels. These vitamins are involved in processes like energy metabolism, DNA synthesis, and nerve function. They also act as antioxidants, protecting our cells from damage caused by free radicals.
Vitamin A is crucial for maintaining healthy vision, skin, and the immune system. Vitamin D plays a critical role in calcium absorption, which is essential for strong bones and teeth. Vitamin E is an antioxidant that helps protect cells from damage, and vitamin K is necessary for blood clotting and bone health.
Each vitamin has specific functions in the body, and a deficiency in any of them can lead to various health issues. For example, vitamin C deficiency can cause scurvy, a disease characterized by weakness, anaemia, and gum bleeding. Vitamin D deficiency can result in weakened bones and increased risk of fractures. Insufficient vitamin B12 can lead to anemia, nerve damage, and cognitive impairments.
A balanced diet that includes a variety of foods can help ensure you get an adequate intake of all essential vitamins. Fruits, vegetables, whole grains, lean proteins, and dairy products can provide a wide range of vitamins and minerals. However, some individuals may have dietary restrictions, health conditions, or other factors that make it challenging to get all the necessary vitamins from food alone. In such cases, dietary supplements can be a valuable resource to fill the gap.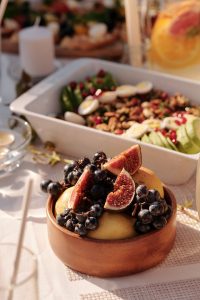 It's essential to note that while vitamins are crucial for health, excessive intake can also be harmful. This is especially true for fat-soluble vitamins, as they can accumulate in the body and lead to toxic levels. Therefore, it's important to consult with a healthcare professional before starting any vitamin supplementation regimen.
In addition to their direct roles in bodily functions, vitamins can have a profound impact on our overall health and well-being. For example, vitamin C is well-known for its immune-boosting properties. It helps the body produce white blood cells and antibodies, which are crucial for defending against infections. Vitamin D, often called the "sunshine vitamin," is essential for maintaining a strong immune system and has been linked to a reduced risk of respiratory infections.
Vitamins also play a significant role in energy production. The B-complex vitamins, in particular, are essential for converting the food we eat into energy our bodies can use. Thiamine (vitamin B1), for example, is a coenzyme that helps break down carbohydrates, while riboflavin (vitamin B2) is involved in the production of energy from fats and proteins.
Vitamins are not only essential for physical health but also for mental well-being. Several vitamins are known to support brain function and mental clarity. For instance, vitamin B6 is involved in the synthesis of neurotransmitters, which are essential for mood regulation. Folate (vitamin B9) is important for the development of the nervous system and may play a role in preventing depression.
Conclusion
Vitamins are indeed the "powerhouse" of essential nutrients for health. They are involved in a wide range of physiological processes, from immune support to energy production and mental well-being. Maintaining a balanced and varied diet is the best way to ensure you receive all the vitamins your body needs. In cases where dietary restrictions or other factors make it challenging to obtain adequate vitamins from food alone, dietary supplements can provide a valuable solution. Always remember to consult with a healthcare professional before starting any new supplement regimen to ensure you meet your individual nutritional needs while avoiding excessive intake. Vitamins are the building blocks of good health, and understanding their role can lead to a healthier and more vibrant life.