Nutrition is not a difficult concept to understand. It is rather interesting to learn about the food you seem to swallow in the blink of an eye. For many, this pandemic acted as an eye-opener regarding their food intake. Coronavirus has hit the world hard. One reality that we cannot deny is; life is short, so you better eat something that will go you good in the coming years. 

The perspective of diet has changed during these past few months. It had a powerful impact on society too. Where before we were casual with our food, now we are careful with it. 
We are stocking up on supplements and trying to eat as much as healthy as possible. All so that we don't find ourselves as the next victim of this virus.
WHO and UNICEF have put a great emphasis on health and nutrition during this time. Questions about immunities, nutritional intakes, and what not have been thoroughly brought up and answered. 
Our immune system is our best defense against any disease, and to fight off a global pandemic and to keep it at its best, we have compiled a list of tips and tricks to ensure optimal nutrition.
Increase fruit and vegetable intake to up your nutrition
Fruits and vegetables have always been a part of a healthy diet. They are nutritious and promote health. I know it's hard to go out every day and get fresh fruits and vegetables when you are strictly advised to stay indoors. 
For someone who does her grocery herself, I know how hard it is. But the best way to store the fruits and vegetables is to freeze them. 
Cut the fruits into medium or small-sized pieces and store them in a zip-lock plastic bag in your freezer. They can last up to 2-3 weeks easily. Sometimes, even more than that.
The same is to be done with your vegetables, those you can store in your freezer use them according to their storage period. 
Choose fruits and vegetables that last longer. 
Get dried and canned alternatives
When your stock is running low (or choose as a substitute), swap the fruits and vegetables for canned goods or healthy dried goods. 
You can use canned tomatoes instead of fresh ones when in need. Canned beans provide an abundance of nutrients and can be used up to at least a year. 
Canned fish such as mackerel, salmon can be used as well as they do contain a certain amount of omega-3 fatty acids. You can use them in sandwiches and cold cuts.
Lentils and legumes are long-lasting, so it is easy to store them. Some of them are high in protein, and others are nutrient-dense. 

Whole-grain foods such as oats, barley, etc. are high in nutrition and are incredibly healthy. They can be cooked with water or milk and can be served as breakfast.
Whole-grain foods last a little longer than white foods. So, you will be good for a while. They will also help your weight during the quarantine. Besides, eating whole grains makes your diet healthier with much-needed nutrients too. 
Again, moderation is key. Do not overdo it. Always leave some room in your stomach. Our brain receives the message a little later, so stop before you overindulge. But how do you know when to stop eating? When your hunger subsidies and you feel you are NOT hungry anymore, stop whatever it is that you were having. 
Even though you are in quarantine doesn't mean that you have to eat and stuff your mouth like crazy. This time will be a great lesson to learn to eat in particular portions as a lack of physical activities, and eating a lot can cause problems for many of you.  
You are going to want to munch on snacks, with all the work to be done on our computers and phones. This is like a guilty pleasure for us—instead, snack on nuts or yogurt or cheese and dried fruits.
Limit salt and sugar intake
These are challenging times, but that doesn't mean we need to spike our blood sugar or blood pressure. Prioritize foods with reduced or no added salt. 
Avid adding that extra pinch of salt in your foods. Try adding more spices and herbs instead.
Consider the dried foods with no added sugar, and even when making desserts make light sugar desserts.
Add unsaturated fats as part of your nutrition routine
Delete all the trans fats. Switch to unsaturated fats like peanut oil, sunflower oil or olive oil. Avoid foods that contain trans fats. Read food labels before buying products to see if they have partially hydrogenated oil. Don't buy those products.
Fiber can help you maintain healthy body weight. They are suitable for your digestive health and your gut. It will also make you full before you can overeat. Hence helping you maintain a healthy lifestyle.
Staying hydrated is an essential part of your health and nutrition. Avoid drinking copious amounts of caffeinated drinks or coffee. 
Drinking water rather than sugary drinks means we can limit our unhealthy food and sugar intake. You can add lemon or fruits to your water to give them a different flavor. Just don't add excess sugar to them.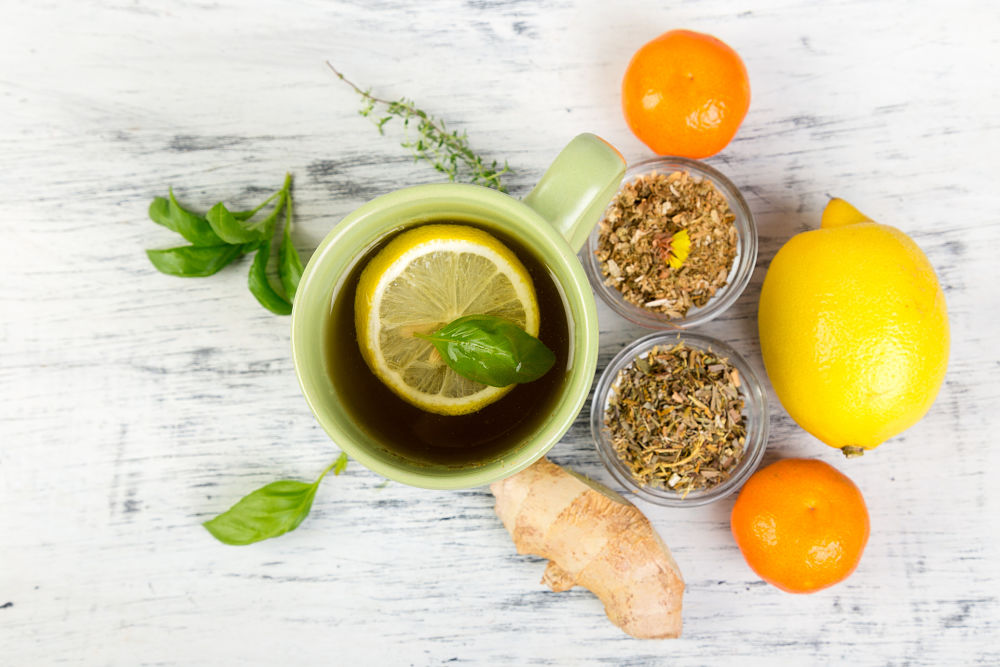 You need your immunity at the highest possible level to give yourself a fighting choice during this pandemic. Take Vitamin C supplements daily.
If that is not possible, add foods that are rich in vitamin C, such as lemon, oranges, spinach, broccoli, etc.
"To keep the body in good health is a duty, otherwise we shall not be able to keep our mind strong and clear."
Eating healthy during this pandemic is the best choice that you can make. Not only will it create a difference in our lives, but it will also save us from much trouble.
Save yourself tomorrow by eating healthy and getting the proper nutrition today
.