Nature holds so many secrets in itself that it is hard to understand its magnitude. With so many psychological effects, a walk through nature can indeed change one's perspective. 
It won't be wrong to say that nature brings a sense of "tranquility" and "serenity" when you are away from the hustle and bustle of your life, deep into a forest. All you can hear for miles is the sound of nature and the beauty it beholds.
"I took a walk in the woods and came out taller than the trees."
Nature is captivating and people who make the time and effort for it, tend to be calmer and happier. Think of it as a stress relief. What do you gain in the end? Appreciating nature brings forth happiness, peace, and patience, what else do you need anyways?
Nature reduces stress and helps us connect to ourselves! We feel relaxed after a long walk because of the peaceful environment surrounding us. A walk in the woods can boost our moods.
Nature's effect on the human body and mind
Humans were never meant to be bound and confined by concrete walls. Urban life has brought forth the struggle in life in terms of lack of clarity and much more. Our lifestyle is the ultimate reason why we feel suffocation and feel caged. In a crowd, we are just another face. But nature reminds us of more vital subjects; in short, nature is comprised of three main components;
Harmony

– it teaches us how our ecosystem works, one is incomplete without the other. 

Co-existence

– it let us learn the importance of every single living creature, either mankind, animals, or plants. Every being playing their role in this ecosystem.

Open-mindedness

– most importantly it teaches us acceptance, to adapt, to change. 
It helps us to find the deep-rooted connection of our soul with nature. It is true when they say, 
"Going to the mountains is like going home."
Nature decreases our stress
Many studies have been conducted to find out the truth behind this. In a recent experiment conducted in Japan, one-half of participants were sent into the woods and the other half in the city. The next day, the scene reversed.
It was concluded that people who spent the day in forests had lower blood pressure, lower pulse rate, and lower concentrations of cholesterol.
Overall, individuals who took a walk in the woods were less stressed and more relaxed.
Physical activity is proven to decrease your anxiety and stress. Being in nature somehow soothes us. Maybe it is because we feel protected and less vulnerable to stress factors. 
Walk-in nature strengthens our muscles and boosts our immune system
Our soul benefits from the time alone in the woods. Not only it strengthens our mind and provides them with the peace and much-needed calm they need, but also nurtures our soul.
Phytoncides also known as essential oils are known to have beneficial effects. For instance, lavender oil helps us sleep and chamomile oil helps our anxiety. Similarly, these phytoncides exist in their natural raw form in a forest, some of the known benefits include;
Strengthening our immune system, if we are exposed to them.

Protect plants from insects and rotting.

Breathing these essential oils increases the natural killer cells in our body which kills infection in our body. 
So do you see it now? Nature saves us in more ways than we can ever imagine.
Hiking or trekking strengthens our core muscles and helps us burn more calories. It also reduces our blood pressure. Hence, it's not just about any physical activity but activities vary in nature that help us to remain fit and healthy. 
The added aesthetics is a plus!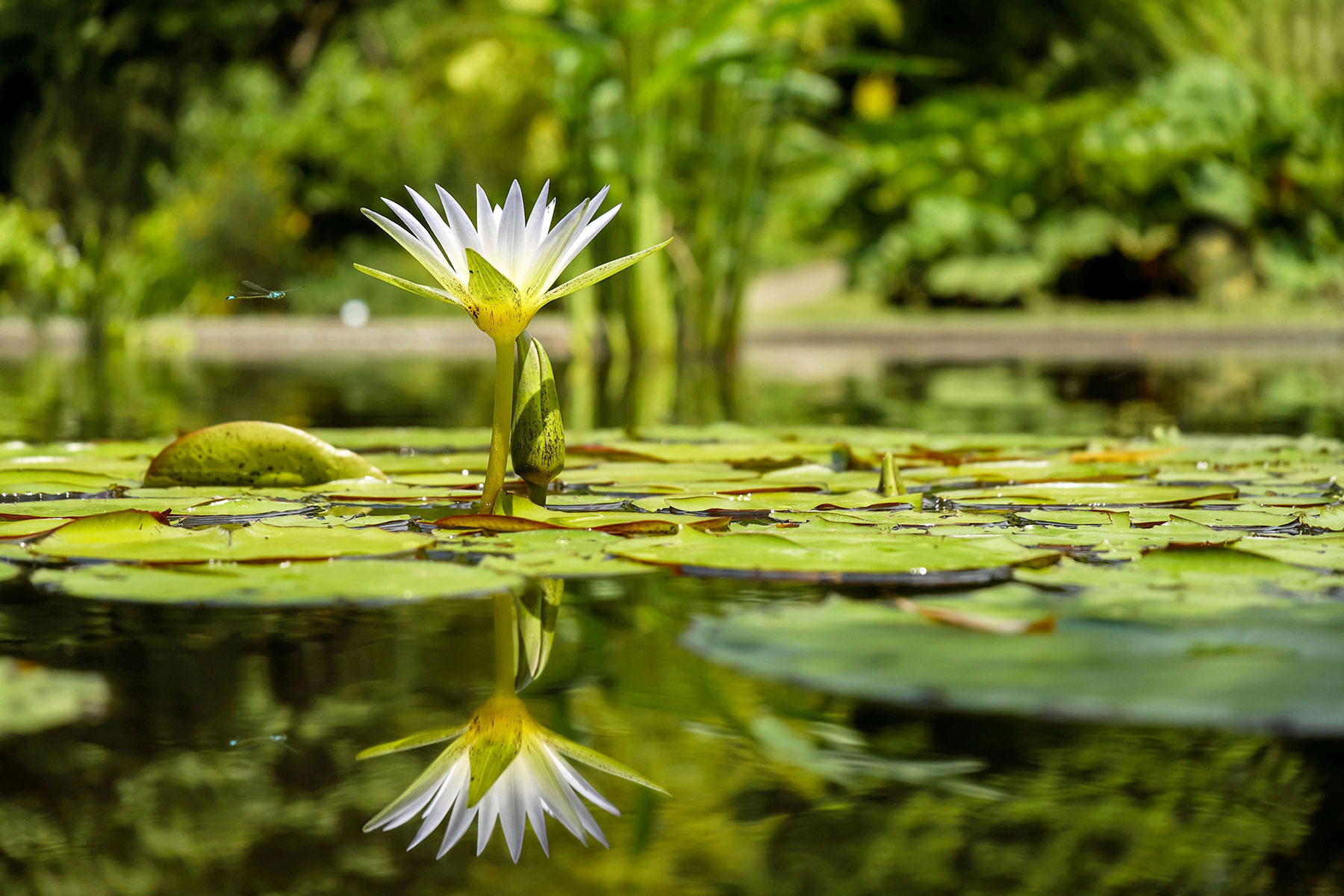 We discover our innovative and creative side
"Nature always wears the colors of the spirit."
Being stuck in a busy life, time passes by unnoticed. We are immersed in our gadgets, technology is taking away our essence of life in more than one way. 
When stressed or tired, our mind goes into overdrive and helps increase our creativity levels. We wander into new areas and poke unchartered territories.  Instead of utilizing our free time on social media, we can improve our problem-solving ability and we find more ways to stimulate our brain if we are willing to adapt. Stats have shown us that our natural habit helps in increasing our brain activity.
It stimulates our minds in ways that technology can't. It also stimulates our cognitive abilities and gives way to our massive imaginations. Even historians and painters known for their magnificent pieces in art and history; appreciated nature and spent their time in it.
Wilderness always makes you see something new each time. And you get to appreciate and experience the wonderfulness of nature all over again.
Nature heals and soothes us
Being in nature has an automatic effect, the instant rush of peace is one of those effects.
It contributes to our physical and mental well-being, allowing us the time to really think things through. not only it promoted clarity but let us heal through tough times, consider it like taking a break. 
Just like plants brighten up our home, similarly, walking through a forest or a meadow brightens up our soul and mind.
Time is a great healer but nature is not far behind it. Nature helps us cope with pain. We engross ourselves in the view it presents us and gets distracted from our troubling thoughts.
Nature restores and connects us
Nature is the second name for "balance". If there was no balance, nature would disintegrate. It helps us reach that exact balance that we need in our life. 
"One touch of nature makes the whole world kin."
Looking at scenic routes we feel happy and calm. That is the power of nature. We, humans, are curious from the start. And if something holds our interest, we stick to it. 
Studies show that natural scenarios are linked with positive mood and psychological well being, meaningfulness, and vitality.
Nature inspires feelings that connect us to our environment and each other.
Anne Frank wrote:
The best remedy for those who are afraid, lonely or unhappy is to go outside… I firmly believe that nature brings solace in all troubles.
Take a step into the wilderness and enjoy the beauty of the forest, the mountains, and much more. Take the scenic view in all its prime.  Don't make your soul 'nature deprived'.  Nature is out there, waiting for you to take just a step. And that single step will open up a world of possibilities and opportunities for you.