A car accident can be a life-changing experience, leaving individuals with physical, emotional, and psychological scars. We will explore essential self-care practices following a traumatic car accident, drawing insights from reputable health and wellness sources. From seeking immediate medical attention to addressing emotional trauma and prioritizing rest, we present ways to support recovery and resilience. Remember, self-care is pivotal in promoting healing and wellbeing after such an ordeal, complementing medical treatment and professional support.

Seek Immediate Medical Attention
Seeking immediate medical attention after a car accident is of utmost importance. Even if you feel fine, some injuries may not be immediately apparent due to the body's adrenaline response. Prompt medical evaluation ensures that potential injuries are identified and treated promptly, preventing further complications. Visiting a healthcare professional is crucial to diagnose and address hidden injuries and establish a proper treatment plan for visible ones. Early intervention can significantly impact the healing process and improve overall recovery outcomes.
Manage Emotional Trauma
Dealing with emotional trauma following a car accident is crucial for overall healing. It is entirely normal to experience fear, anxiety, or even PTSD after such a distressing event. Seeking support from mental health professionals, like therapists or counselors, can help you navigate these emotions and develop effective coping strategies. Talking about your feelings and experiences with a trained professional can be cathartic and empowering. Additionally, consider joining support groups or talking to friends and family about your emotions.
Address Physical Injuries
Following a car accident, addressing physical injuries promptly is vital for a smooth recovery. Many accident-related injuries may not be immediately apparent, making a thorough medical examination crucial even if no pain is felt initially. Seeking immediate medical attention and adhering to prescribed treatments are essential steps. This may involve attending rehabilitation sessions and engaging in physical therapy exercises to aid in the healing process. Timely and appropriate care can prevent complications and promote the body's natural healing mechanisms.
Engage in Gentle Exercise
Engaging in gentle exercise is vital for your recovery after a traumatic car accident. Once your healthcare professional approves, incorporate activities like walking or swimming into your routine. These low-impact exercises help improve circulation, reduce stiffness, and release endorphins, contributing to emotional wellbeing. The gradual re-introduction of physical activity can aid in regaining strength and mobility while preventing further strain on injured areas. With gentle exercise, you can support your body's healing process and foster a positive outlook on your recovery journey.
Embrace a Balanced Diet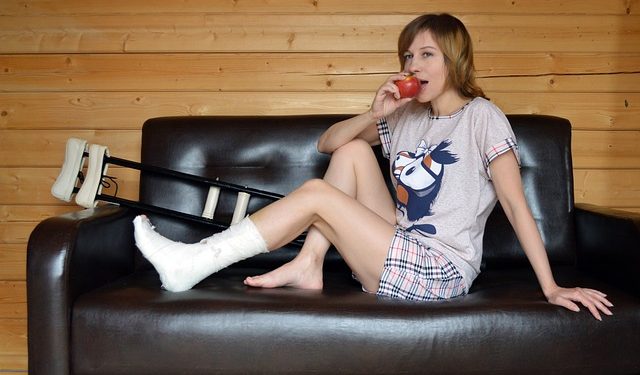 Adopting a balanced diet after a frightening vehicle accident is essential for rehabilitation and general wellbeing. Eat nutrient-dense foods that will nourish your body and promote recovery. To receive all the vitamins, minerals, and antioxidants you need, include a variety of fruits, vegetables, lean proteins, and whole grains in your meals. Choose healthy fats like nuts, seeds, and avocados to improve brain function and lower inflammation. Sugary and processed foods should be avoided since they can interfere with healing and cause energy swings. Drink a lot of water throughout the day to stay hydrated.
Nurturing Yourself Back to Wellness
Over 2 million people experience traumatic injuries related to car accidents each year. Recovering from a car accident requires a holistic approach to self-care, encompassing physical healing and emotional wellbeing. Patience, self-compassion, and adherence to medical advice are paramount. Seek professional help for emotional trauma, practicing mindfulness and relaxation techniques to manage stress. Maintaining connections with loved ones is essential for emotional support. By following these guidelines and drawing on the expertise of reputable sources, individuals can foster resilience and embark on a path towards healing. Remember, recovery is a journey that necessitates time and effort, but a brighter future awaits with determination and support.