Medical television shows have been a stagnant part of the entertainment world and have very much been there for an eternity now, at least that's what it feels like.

Whether these medical shows are focused on the technical aspects of medical procedures, romanticized into the chemistry between colleagues and their personal lives, friendships, career changes, or simply based on crime. All the genres are set in the medical capacity where tension and stress automatically lead to nerve-racking drama and entertainment.
While not all medical shows are worth the watch, there are many that are exceptionally good. Also, let's not forget that you need a stable and fast internet connection, such as the one AT&T Internet plans offer, to enjoy a smooth online streaming experience.
Thus, here are 8 must-watch medical shows and documentaries on Netflix that are ready to be streamed any moment now!
Chicago Med (2015-)
'Chicago Med' Dick Wolf's third installment in his Chicago franchise. Thai medical shows revolve around fictional professionals in the fictional Gaffney Chicago Medical Center. Apart from the doctors and nurses having to make decisions during medical emergencies, you will also witness how their personal lives are filled with dilemmas and troubles.
From troubled pasts to interpersonal relationships, these fictional characters bring you on an enthralling journey. Moreover, the series tends to feature characters from 'Chicago Fire' and 'Chicago P.D.' This makes it a treat for those who follow the franchise.
Grey's Anatomy (2005-)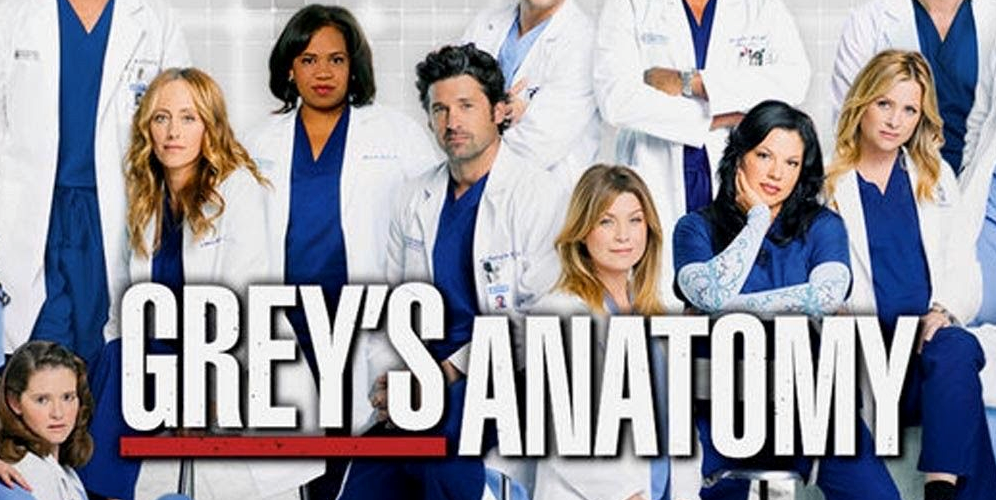 Now, who hasn't heard of Grey's Anatomy? Because believe it or not, this is one the BIGGEST medical shows ever produced, and the fact that it's still running is in itself a rather mesmerizing thing.
You can easily binge-watch all the first 12 seasons of Grey's Anatomy produced by Shonda Rhimes on Netflix. The reason why it's still ongoing is that fans love and adore the storyline and each fictional character in a fictional Seattle Grace Hospital. It's one of the most popular and high-rated dramas on television, although it keeps changing its cast.
Ellen Pompeo plays the main protagonist i.e. Dr. Meredith Grey, who has been a part of Grey's Anatomy right from the start. She started as a newbie internet who slowly but surely, became one of the most experienced surgeons in the hospital. You'll get hooked to this series within no time with all the sizzle and romance in the long-running medical show.
Private Practice (2007-2013)
'Private Practice' is the spin-off of Shonda Rhimes' all-time big hit – Grey's Anatomy. Kate Walsh, playing the fictional character of Dr. Addison Montgomery decided to join a private practice based in L.A., and that's where the drama continues. It revolves around the doctors' love life and private life.
Tim Daly and Taye Diggs are featured as coworkers, and Audra McDonald plays Walsh's best friend. The plot not only revolves around patient lives but also maintains a comedic focus on the main character's private affairs, making it the perfect side dish for Grey's Anatomy fans.

The Night Shift (2014-2017)
'The Night Shift' is a medical drama revolving around a particular medical personnel who has a medical history. Be warned that it's filled with trauma. That only makes the night shift in San Antonio's emergency room even more stressful.
Fans love how character-driven this medical show is. Eoin Macken, Ken Leung, and Jill Flint play their characters seamlessly and will make you yearn for the next episode. So, give this a shot!
Call The Midwife (2012-)
'Call The Midwife' can be considered more of a periodic drama as compared to a medical drama. That said, this British series revolves around the memories of Jennifer Worth. It follows the obstacles faced by nurse-midwives during the 1950s and 1960s.
As a stagnant part of their community bases in East End London, all these midwives offer support to their patients through some of the most intense years of childbirth from 1957 through 1960. It also shows how contraceptive pills were introduced and the many aspects of women's health.
Sirens (2011)
Curious to know whether EMT individuals driving ambulances are buddies? Well, 'Sirens' is the perfect answer to your questions. The fact that it's a short, funny, and quirky series, with each episode being only half-hour long, you're bound to enjoy this.
It revolves around three Chicago paramedics and their adventures in saving lives and getting stuck in hilarious situations through it all. It only ran for one season, and loyal fans enjoy this to date!
Rotten (2017)
Rotten is a health documentary, unlike the above-mentioned medical shows. This documentary will have you thinking twice about the choice of your next meal. It explores the supply and demand in the food industry in America. It further outlines the way food is grown, produced, and manufactured.
It shows how none of it is sustainable. Many people in the U.S. are unaware of where their food comes from and whether it's contaminated or not. The documentary shows how farmers are simply unable to keep up with the increasing demand of the American consumer. It further suggests how important it is to understand where your food is coming from and to also consume food more consciously.
Coronavirus Explained (2020)
Let's be real. The covid-19 outbreak in 2020 changed the world. This world health issue kept being distorted due to biased media reporting and worldly politics. Therefore, it became a chore to understand how it spread and what caused it.
This limited Netflix series comes in three parts, focusing on how the outbreak happened, how its vaccine came about, and how to cope with its ongoing effects. Each episode is 20 minutes long, making it easy to watch.
All in All
Well, there you go! We've shared 8 must-watch medical shows on Netflix for 2022, and we hope you give them a shot. If the internet services at your location are not that great and not amenable to streaming, then