A grippy, lightweight, and exceptionally sturdy are the three major qualities one needs to look for when choosing running shoes. Imagine you sprain your ankle while hiking the Colorado Mountains…yeah it's not a good picture to imagine.  Well, guess, what? Best running shoes for women are available in the market, who knows it's all around the block from where you live?

Women with high arches, flat or wide feet have some peculiar options to choose from various brands that offer a great variety in running shoes. Which brand is the best is hard to say as to each its own right? Nike, Adidas, Asics, and Brooks, etc are some of the really reliable sports brands that sell valuable footwear for both genders.
But the question is: which one is the right choice to backup your fitness goals?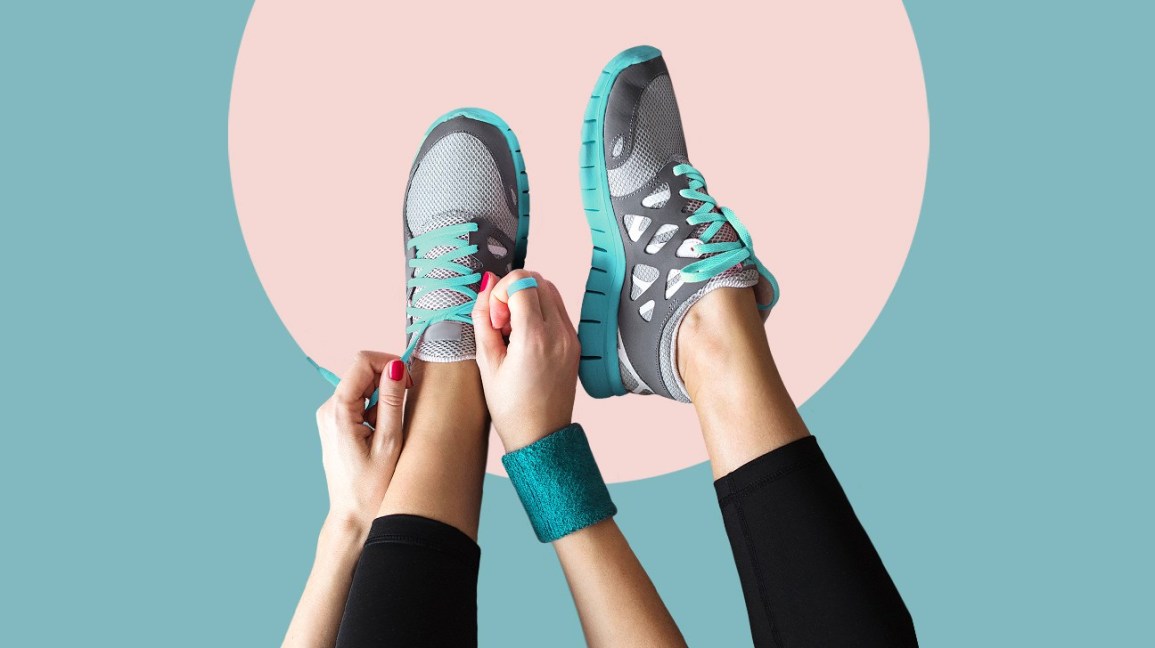 Keep your hopes high as the best running shoes for women are in stock!
Running shoes are the most important part of any exercise regime. Whether it's a walk in the woods or a hike on the mountain, they provide the much-needed support and help to distribute the weight and support of the arches too. Best running shoes for women with high arches must be adequate, have the right cushioning, arch support, and most important stability. 
Whereas the best running shoes for women with flat feet need to take stability, support, motion control, and long-lasting qualities into account and so on. 
Nike, Asics, and Brooks Running Shoes for Women
With much testing and trials, the top three brands worked out in our category of best running shoes for women; Nike, Asics, and Brooks. 
It doesn't come as a surprise as these are well popular brands and their sports products are known for looks and technology that they offer to runners especially for women with high arches, flat or wide feet.
In our opinion, the best running Brook shoe is the Brooks Ghost 12. Why? It's perfectly balanced, is lightweight, and is also one of the best running shoes for women with high arches. It also has the right cushioning, arch support, the stability that makes it a perfect fit and makes the runner comfortable too. 
Nike is also an excellent choice for the day for their strong commitment. The best Nike running shoes for women are the Nike Air Zoom Vomero 14! Equally responsive cushioning, a perfect blend for runners. 
Whereas if you want to look in the Asics corner it's easy to say that the best Asics running shoes for women is the Asics Gel Kayano 26 known for its firm foam in the midsole. It helps to prevent pronation and lets the runner run with easy movements. 

Running Shoes for Overpronation, Beginners, and Shin Splints
Do you know which are the best running shoes for women with a flat fleet? Brooks fits in perfectly as they are easily suitable for women with flatter arches. But what about running shoes for overpronation or shin splints?
Where Brooks Adrenaline GTA 20 is a suitable option as the best women's running shoes for overpronation, then ASICS women's Gel-Venture 6 running shoes are a fantastic choice for women suffering from shin splints. Now, the best way to avoid shin splints is to avoid overpronation. For a runner or someone who loves a good run or a walk make sure to find a good pair of running shoes that keep the ball and heel of the foot stable. This is extremely necessary for women with high arches. 
Things to keep in mind for the Best cushioned running shoes for women
Running shoes are not only trendy but with their technical and trendiest features they make up for an excellent product. Keeping this in mind, if you are a runner, then the best approach is to look for shoes oriented, for example, to heavy people, or have cushioned soles or can be replaced by better shoe insoles, among other features that you can check out next:
It's not too much to ask for when you need the best cushioned running shoe. Running may be one of the cheapest sports to exist but your fitness takes a hit with  ZERO ankle sport. To avoid a loose balance, you need a running shoe that snuggles like a glove. For instance, running shoes should be lighter and designed based on general group tendencies; those are the best running shoes for ankle support. 
Overweight women/heavy women
Losing weight is hard, therefore if you are overweight then read the sizing labels carefully. Best running shoes for overweight women are always focused on the shoe's length and width. The numerical sizes may differ in the US, UK, and even Japanese. A pair of Asics Gel Kayano 27 comes highly recommended for its softness and stability.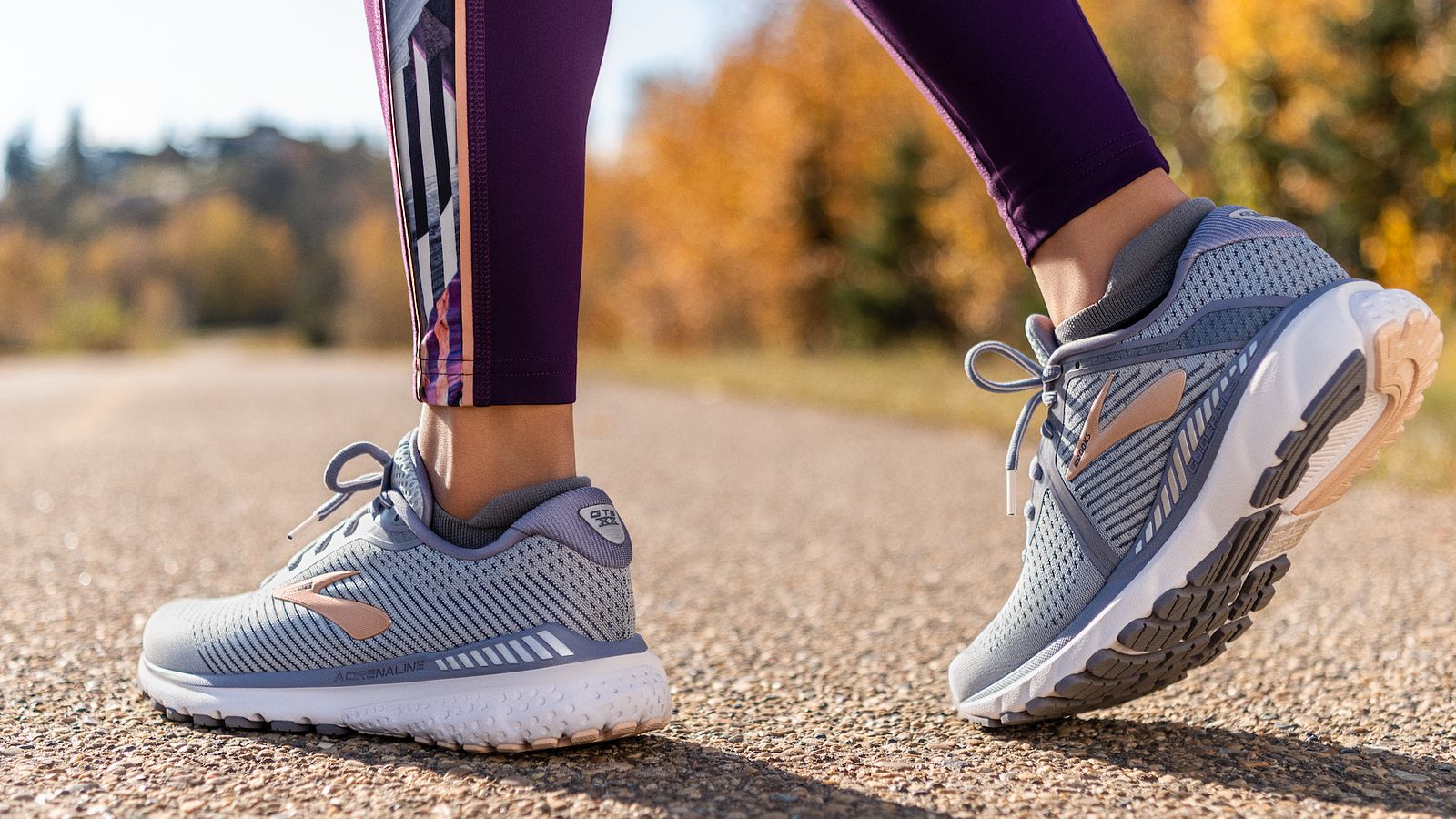 Did you try a Nike Air Zoom Pegasus 37? Known for its bottomless cushioning, you will feel really comfortable while running a mile. It's known as the best-cushioned running shoes for women. Since women's units are softer this piece here delivers a springy toe-off. 
Running shoes is meant to make your running activity easier on your body especially if you suffer from knee pain. Always choose a pair that indicates flexibility but is a lot suitable for overpronators too, the same goes for knee pain. So in our opinion, the best running shoes for the concrete run should give you a stronger balance. See a specialist before you drive to workout (even if its a regular run).
Not every woman has wide feet. Some of you may have narrow feet which makes it equally hard to find the right running shoe. So to ease your mind, Brook's once again come to save the day. Brooks Women's Ghost 12 running shoes have the advantage here.  Its an affirmative overall package and considered as the best women's running shoes for narrow feet.
Conclusion
Adopt a healthy lifestyle is what every woman should opt for. Keeping the age, weight, or chronic pains in mind, the market is liberated with products that act as an effective tool. And so to bring your muscles into action. At the end of the day, you need running shoes that give 360-degree support.